580 Main Street South, Alexandria, Ontario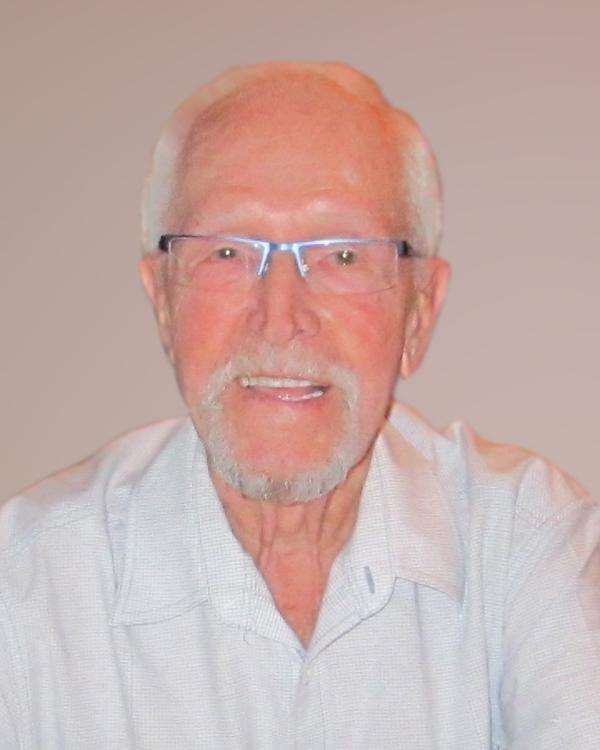 In Memory of
Denis Ethier
1926 - 2017
Obituary / Nécrologie
It is with great sadness that we announce the death of Mr. Denis Ethier of Alexandria, who passed away on Wednesday, March 15, 2017, at the age of 90
He was the beloved husband of the late Thérèse Thériault. Born in Sainte-Justine de Newton, Québec, son of Albert Ethier and of Adorila Marleau.
With dignity, surrounded by his family, he leaves behind his beloved children: Marc and Carl (Josée), his loving grandchildren: Simon (Stéphanie), Janie (Julien) and Réjeanne (Danny) and his three dear great grandchildren.
He also leaves one sister-in-law Carmen and many cousins, nephews, nieces and friends.
He was predeceased by his daughter Sonia and many brothers and sisters.
Denis Ethier, a man devoted to people, he always worked in the public sector. Whether in the family bakery, Boulangerie Dalkeith Bakery, as a Member of Parliament for the Glengarry-Prescott-Russell riding throughout 4 terms or when he worked at the Livestock Feed Board of Canada. During his last few years, he developed a residential area in Alexandria.
Family and friends are invited to Glengarry Funeral Home, 580, Main Street South, Alexandria, ON K0C 1A0, (613) 525-3400, on Friday, March 24th, 2017 from 2 p.m. to 5 p.m. and 6 p.m. to 9 p.m. and also on Saturday, March 25th, from 11 a.m. The funeral service will be held at the Sacré-Coeur Church in Alexandria, Ontario on Saturday, March 25th, 2017 at 2 p.m.
For those who wish, donations to the Ontario Heart and Stroke Foundation, 36, Second Street East, Cornwall, Ontario, K6H 1Y3 would be appreciated.
Funeral arrangements were entrusted to Berthiaume Family Funeral Home, 416, McGill Street, Hawkesbury, Ontario (877) 632-8511.
Condolences may be conveyed by fax at (613) 632-1065 or visit our Web Site www.salonfuneraireberthiaume.com
--------------------------------------------------------------------------------------------------------
C'est avec une grande tristesse que nous vous annonçons le décès de Monsieur Denis Ethier d'Alexandria, décédé le mercredi 15 mars 2017 à l'âge de 90 ans.
Il était le tendre époux de feu Thérèse Thériault. Originaire de Sainte-Justine de Newton au Québec, fils d'Albert Ethier et d'Adorila Marleau.
En toute dignité, entouré de sa famille, il laisse dans le deuil ses enfants bien-aimés: Marc et Carl (Josée), ses petits-enfants adorés : Simon (Stéphanie), Janie (Julien) et Réjeanne (Danny) et ses trois chers arrière-petits-enfants.
Il laisse également une belle-soeur Carmen ainsi que plusieurs cousins, cousines, neveux, nièces et amis.
Il fut prédécédé par sa fille Sonia ainsi que plusieurs frères et soeurs.
Denis Ethier, homme dévoué pour les gens, il a toujours travaillé dans le public. Que ce soit à la boulangerie familiale, Boulangerie Dalkeith Bakery, en tant que représentant de la circonscription de Glengarry-Prescott-Russell comme député Fédéral durant 4 termes ou lorsqu'il a travaillé à l'Office des grains de provendes du Canada. Il a occupé ses dernières années à développer une zone résidentielle dans Alexandria.
La famille invite parents et amis au Salon Funéraire Glengarry, 580, rue Main Sud, Alexandria, ON K0C 1A0, (613) 525-3400, le vendredi 24 mars 2017 de 14 h à 17 h et de 18 h à 21 h ainsi que le samedi 25 mars 2017 à compter de 11 h. Les obsèques auront lieu en l'Église du Sacré-Cœur, Alexandria, Ontario, le samedi 25 mars 2017 à 14 h.
Pour ceux qui le désirent des dons à la Fondation des maladies du coeur de l'Ontario, 1525, ave Carling, bureau 110, Ottawa, ON, K1Z 8R9 seraient appréciés.
La direction des funérailles a été confiée au Salon Funéraire Familial Berthiaume, Hawkesbury, Ontario, (877) 632-8511.
Pour offrir vos condoléances par télécopieur, composez le (613) 632-1065 ou visitez notre site Internet www.salonfuneraireberthiaume.com
580 Main Street South
Alexandria, Ontario K0C 1A0
(613) 525-3400